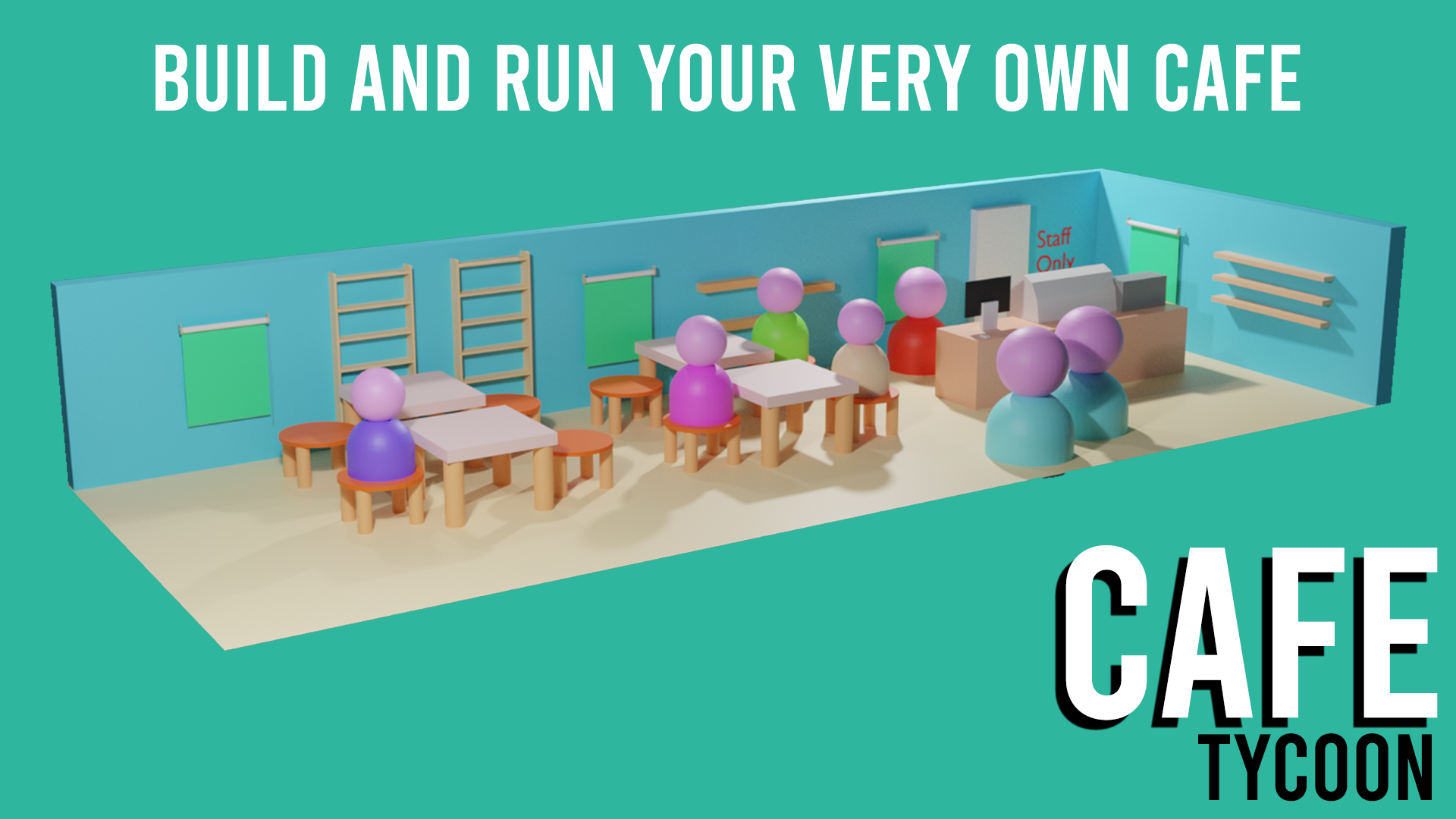 Cafe Tycoon
This project is no longer being worked on and will not be developed further. This was our first proper game (made in a game jam in just 1 week!) and was a lot of fun to make, but the code is quite janky and broken, and is simply too annoying to maintain.
Welcome to Cafe Tycoon!
In Cafe Tycoon, you have the chance to design your own Cafe, and update it to get more customers and make as much money as you can!
The game is currently in the early stages of development, and we have a stable release available for you all to play!
This game was made for Weekly Game Jam #159, and we will continue to update this into the future.
How do I play?

You need to build a checkout and some tables with your beginning balance of £1,000 - and then wait for the money to roll in!
Planned improvements:

- Allowing you to upgrade the Cafe to a larger space
- Adding more types of furniture and decorations
- Allowing you to upgrade your checkout and have more than 1 checkout.
- Marketing system to get more customers
- Adding a drive through.
The Team:

The game is developed by a group of 3 friends who chill on Discord and moan about Unity Collab being really annoying and breaking our game!
skunkdonkey - Graphic/model designer, does a bit of basic scripting and also the one who replies to all your comments.
LeavingELF0189 - Works mostly on the building system but also does some other scripts.
"The Senate" - Works on the income system and the customer AI.
Bugs
We are currently not aware of any bugs, so please let us know if you find any!